The Dickens Project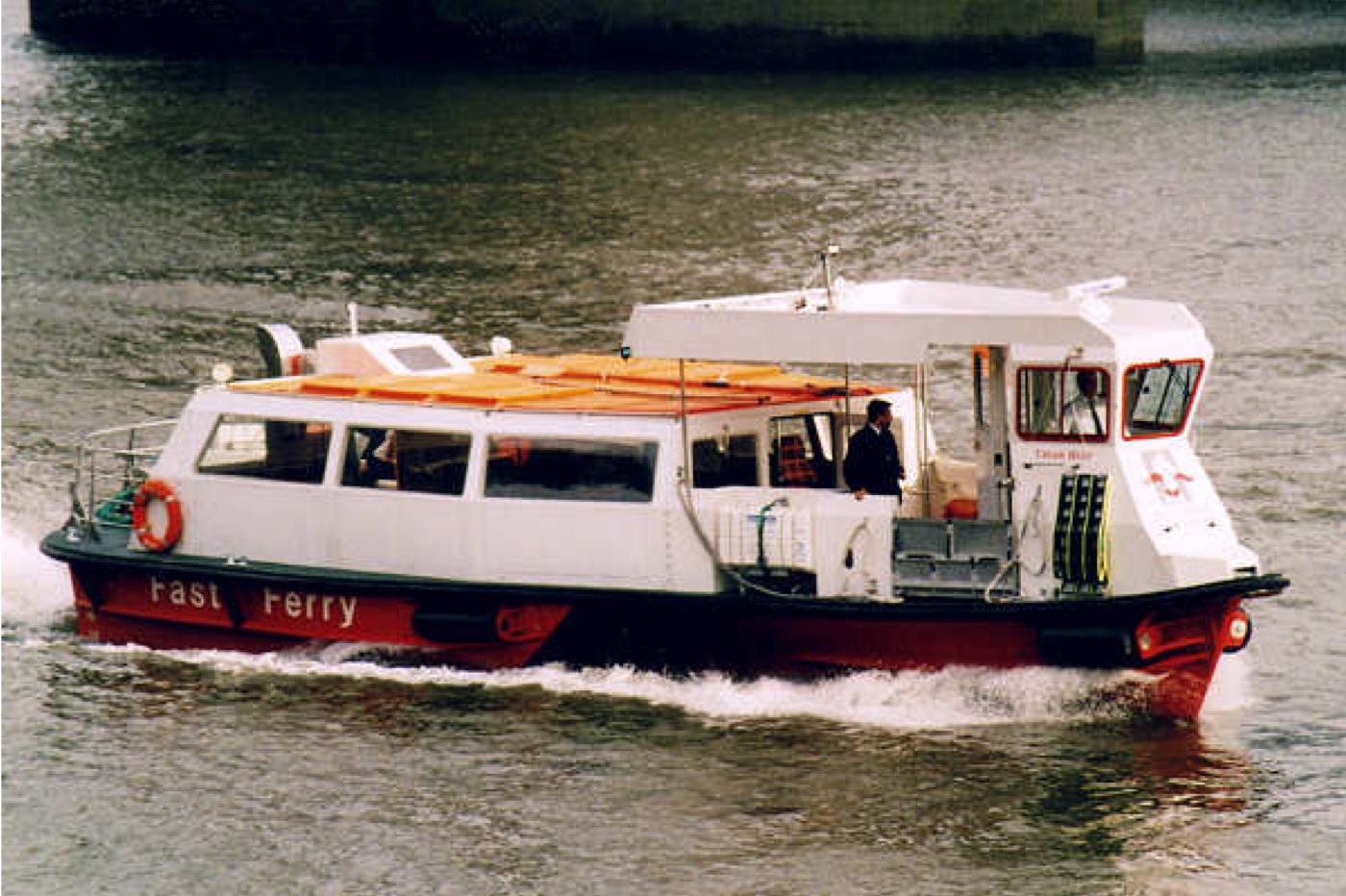 In 1996, Whitehorse Ferries built a fleet of 6 vessels, each one capable of carrying up to 60 persons between the various passenger commuter piers in London. This service operated between the O2 (Millennium Dome and London eye). Whilst the service operated for two years the company went into administration in 2002 and the various vessels sold off. One of these vessels (Thames Swift) joined our fleet in 2017 and is now the only remaining vessel of this class still in operational service.
The idea of a fast commuter route never vanished. A few years later Thames Clippers start their service and are now one of the largest passenger carrying companies in the United Kingdom. Waterbourne transport has never been so well respected and so it seems only natural that our local towns should look to the river for further investment, to allow more people use it for their daily commute or for their day to day leisure activities.
"Visions can start small but some transpire to be much larger".
We have already started to plan our investment project, which includes new piers, vessels and services. The project, if successful, may soon see frequest, fast reliable and sustainable transport in Medway and the Thames Estuary. More importantly, our work takes into account the roots that Jetstream has firmly founded in the historical towns of Rochester and Chatham and we will be striving to ensure local businesses and labour is used to deliver our vision.
Richard Bain, Managing director says, "The Medway Towns has so much to offer in tourism and leisure and it is only right that Jetsream Tours makes use of our local economy to ensure sure that the Towns are recognised with it's growing industry and population."
Jetstream Tours have already started to work on a new passenger vessel design which will be built in Medway with the aim to rekindle our shipbuilding heritage and could even establish a more perminant boat building industry in Medway. Its sad to think that we as a nation have seen so many vessels built and imported from other countries. Our fresh design, will incorperate features from our existing vessels and will be able to improve our travel times, reduce fuel consumption and cut emmisions, whilst improving stability and ride in rougher sea conditions. The design will also allow it to operate at all the piers we so proudly serve.
The new vessel will allow give the company the flexibility to expand our services and reinforce our current contracts to ensure reliability is upheld.
The Boat
All we can say about the design and bulid process is that it is shallow in draught, will be powered by modern Teir III diesel engines and in keeping with our name, be powered by waterjets. As we progress with our plans futher details will emerge.
The future is exciting!