Littlebrook Chimney Demolition
15th December 2019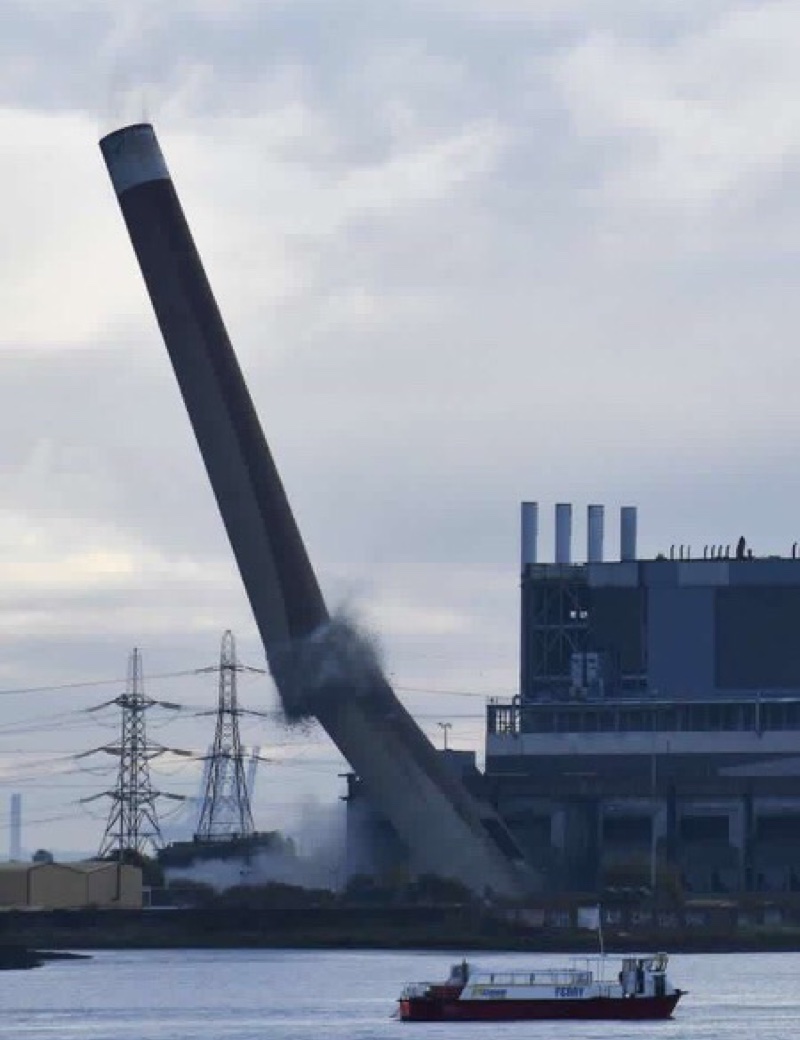 The 215m chimney at Littlebrook in Dartford will be demolished on Sunday, December 15 at 8am.
Jetstream Tours has gained permission to operate our vessel (Thames Swift) near to the Chimney to get an unrestricted veiw as it hits the ground. We will however be remaining outside of the designated exclusion zone.
We will be departing:
Gravesend Town pier at 06:30am
Tilbury Landing stage at 06:40am
- to head up towards Dartford towards the Dartford bridge to the veiwing area. Along the way you will get to see some of the wharves and ships along the edge of the river loading various types of cargos. We will sail under the Dartford bridge and take up our positions. After the big bang we will return back to your collection point.
The Thames Swift is our main vessel for the Gravesend-Tilbury ferry. She is equiped with a heated saloon, large open aft deck and a forward rain awning, which will be ideal in case of rain or inclement weather.
Hot drinks will be available to purchase onboard.
Itinary
0630. Depart Town pier
0640 Depart Tilbury Landing stage
0740 Arrive in position
0800. The Big BANG
0810. River Reopens after dust clears
0850 Return Tilbury
0900. Return Gravesend
This cruise is exclusivly available to 20 ticketsd and is priced at £19 each.
Onboard Facilities
Toilet
Step free access
Tea, Coffee, Hot Chocolate available to purchase onboard (£1.50)