The Living River Foundation is a local not for profit organisation set up to monitor and raise awareness to protect and improve the Thames and Medway rivers.
The estuaries and tidal rivers around our coast, harbour a diverse mix of forna and wildlife which is being threatened by the hand of humans. Whether it be from plastics, sewage or litter, the Living River Foundation is trying to raise awareness to the impacts that our way of life has on the environment and how we can change our ways to better our environment.
Their pioneering work includes sampling and monitoring microplastics in the suspension, organising litter picks and by facilitating talks and workshops within the local community to engage and allow others understand the issues faced by their local environment.
If you want to know have a look and maybe get involved.
To find out more please visit www.living-river.org
---
An evening with the Living River Foundation
New for 2019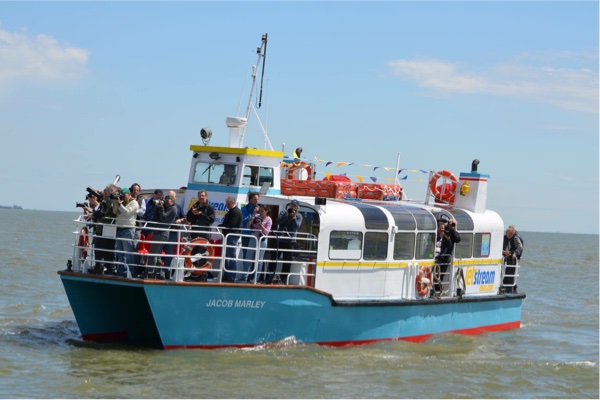 The Living River Foundation presents these unique series of cruises on the River Medway, supported by Jetstream Tours.
Join us while we take a three hour evening cruise along the Medway with a with local and prominent speaker. Fish and Chips with a cash bar will be available onboard.
This is a chance to discover the history, the wildlife and cultural importance of the Medway Estuary. In this informal but intimate setting gives you an opportunity to see the esturay in its glory and to ask questions and get a full insight to the speakers topic. But if you would just like to join us for the cruise then you are welcome to just enjoy the evening.
For more information on the boat please click here.
Timings
Departure 1800 Rochester Pier
Return 2100 Rochester Pier
The speakers on each cruise will vary but will include presentations from Birdlife, Rochester Oyster and Floating Fishermen and Institute of Fisheries Management.
| | | | | |
| --- | --- | --- | --- | --- |
| Date | Organisation | Speaker | Topic | |
| 20th April 2019 | Living River Founder | Tanya Ferry | A Plastic Medway | |
| 11th May 2019 | Birdwise | Hayley Taylor | Birds of the Medway | |
| 15th June 2019 | IFM | Steve Colclough | Fish of the Estuary | |
| 25th July 2019 | | Kevin Thornton | Avian Arrivals and Departures | |
| 16th August 2019 | ROFF | Richard Turner | History of Rochester Oyster Floating Fisheries | |
| | | | | |
All profits from the nights are donated to Living River Foundation to continue its important work connecting the river with the community.
Ticket prices
Adults £25, Child £17, Concessions £21
Menu Options
Fish and Chips
Sausage and Chips
Vegetable Spring roll and Chips