Welcome in the New Year aboard "Jacob Marley"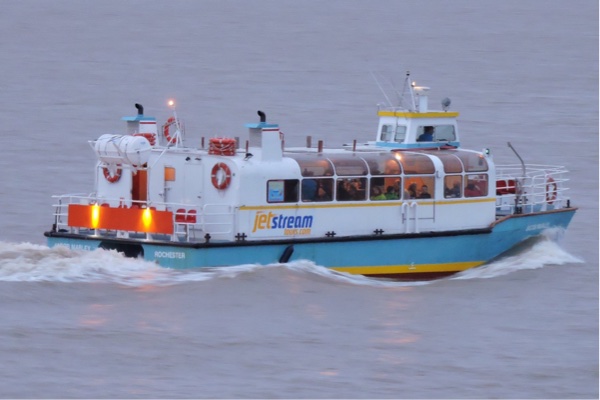 A unique river cruiser that is ideal for experiencing the sounds and sights of London.
Join us for our annual experience from Greenwich pier, (the most iconic place when it comes to celebrating New Year).
Greenwich is the place where the recording of time originates and has been intrumental in all martime voyages since 1675. Paving the way for astronomy and navigation, Greenwich is where we find the birth place of Greenwich Mean Time and so we find it fitting that we should therefore start our journey here.
This unique experience crosses the Meridian Line or "Zero" degrees longitude at least twice and gives you a opportuinity to view the Greenwich observatory standing proud on top of the hill of Greenwich Park.
This intimate river cruise for over 18's only will then take you on a cruise through the heart of London. Allowing you to see all of the historic monuments and landmarks from the comfort of either an outside seat or at the bar.
"Passing under Tower Bridge, sailing beneath the London Eye and blowing the horn in front of Big Ben, there really is no better place to be."
Our resident saxophonist will set the mood during the evening and will allow you enjoy the hot buffet and drinks at the bar.
Just before midnight, our Captain will carefully position the boat amongst all the other packed vessels to watch the London fireworks. This year escape the crowds on the shore and experience it from the river on your own private veiwing deck with 40 other guests.
Following the fireworks, your cruise will then return you to Greenwich Pier to disembark.
Book your ticket here
Itinary
Departing : Greenwich Pier 21:00pm
Live Saxophonist
Cash Bar
Glass of Champagne (Served at midnight)
Hot buffet
A prime veiwing position close to the Fireworks
Returning: Greenwich Pier 01:15am
The evening's dress code is Smart casual dress (no trainers)
Menu
Mains
Chilli Con Carne
with Rice
Black Bean Chilli (v)
Dessert
Mince Pies
Getting to the Pier?
Greenwich pier is located directly in front of the Cutty Sark.
Rail
The closest Rail station is "Greenwich". This is approximately 5 minutes walk from the Pier. Exit the station and turn left onto the main road. Continue to walk down road for approximatly 5 minutes. You will meet Greenwich One way system near to Pizza Express.
From here you should be able to see the Cutty Sark.
Car parking
If you decide to drive there is plenty of Parking in Greenwich. The best option is to park in the underground car park "Cutty Sark Gardens"
Information on parking can be found here:
Cutty Sark Garden's Carpark - 2 minute walk
Park Row Carpark - 5 minute walk
Burnley Street Carpark - 5 minute walk
Docklands Light Railway (DLR)
The DLR operates to "Cutty Sark", Exit station and turn left. Cross Cutty Sark gardens until you arrive at the pier in fron tof the Cutty Sark.
For more information on travel and times over the Christmas period please see the TFL Journey Planner
Greenwich Pier Location