Cruise Experiences
All Cruise experiences depart from: Cruise Terminal, Rochester Pier, The Esplanade, Rochester, ME1 1QN
Jetstream Tours would like to apologise but the Rochester Circular Tour will not be operating over the Easter weekend. Our season will commence on Friday 6th March.
Rochester Circular
Friday, Saturday and Sunday only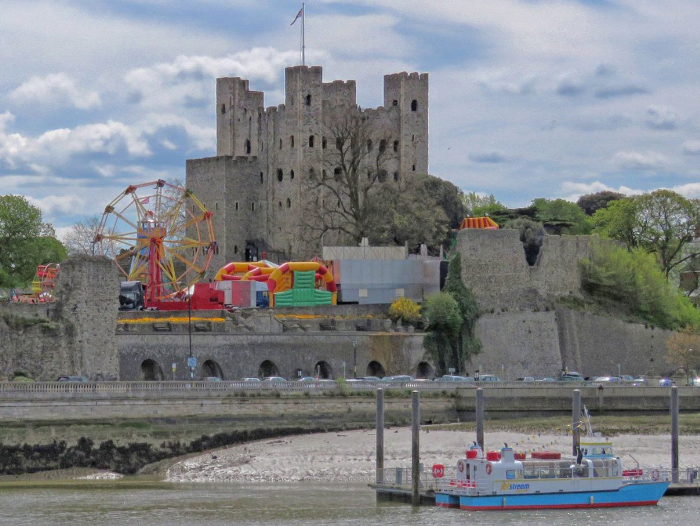 Take a 1-hour cruise on a weekend aboard our new RiverCruiser and take in the spectacular views through our panoramic windows or the fresh air from the outside deck. Our informative commentary will let you discover Upnor Castle and allow you view Chatham Historic Dockyard from the water.
We have a fully equiped bar onboard selling a variety of refreshments, wheelchair accessable and dog friendly!
Adults £10, Child £7, Concessions £8, Under 5's Free
Click the "Book Now" button to see available dates.
*some dates may not operate due to other tours.
Southend Day Trip (from Rochester)
Various dates from 9th April 2018 onwards....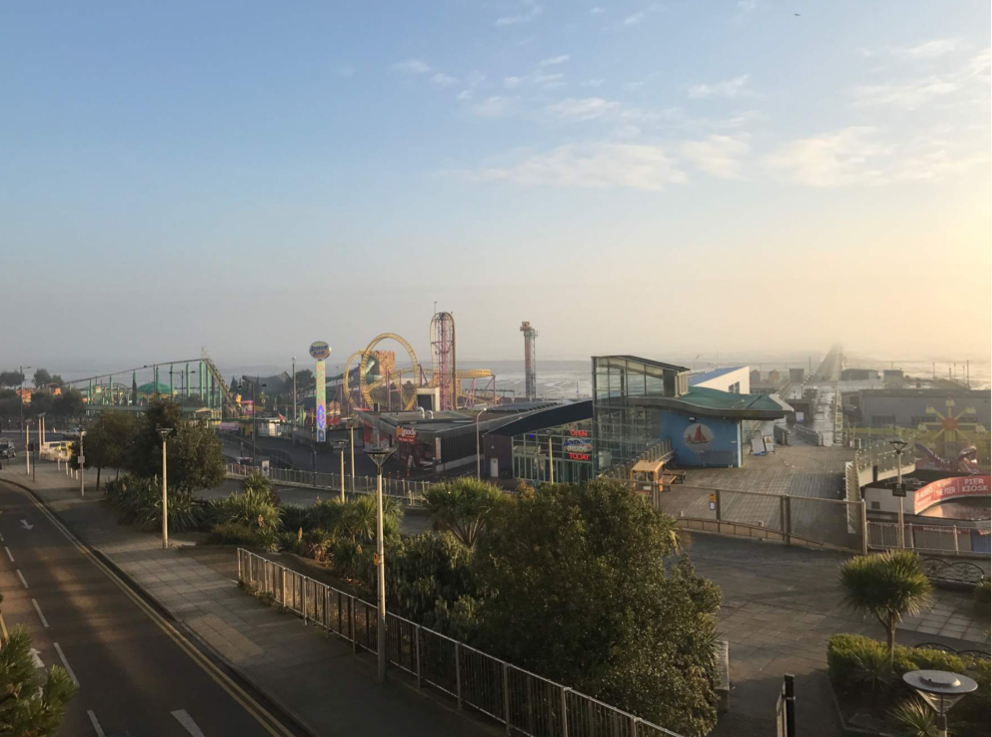 For many years paddle steamers such as the "Medway Queen" have offered trips across the Thames Estuary to the world's longest pier at Southend. Join us on this fantastic day out to once again have fish and chips on the beach, visit Adventure Island or ride the train to the end of the pier. Time ashore will vary depending on tides but we aim to give you about 4-5 hours of free time.
Note: Southend Pier is accessible via a steep ramp. This is not suitable for wheelchairs or for the mobility impaired.
Adults £25, Child £20, Family £70, Under 3's Free
Click the "Book Now" button to see available dates.
NOTE: Add a bolt on for your Southend Day trip to see the Red Sand towers from Rochester below.
Rochester to Redsand Towers (via Southend Pier)
From 9th April onwards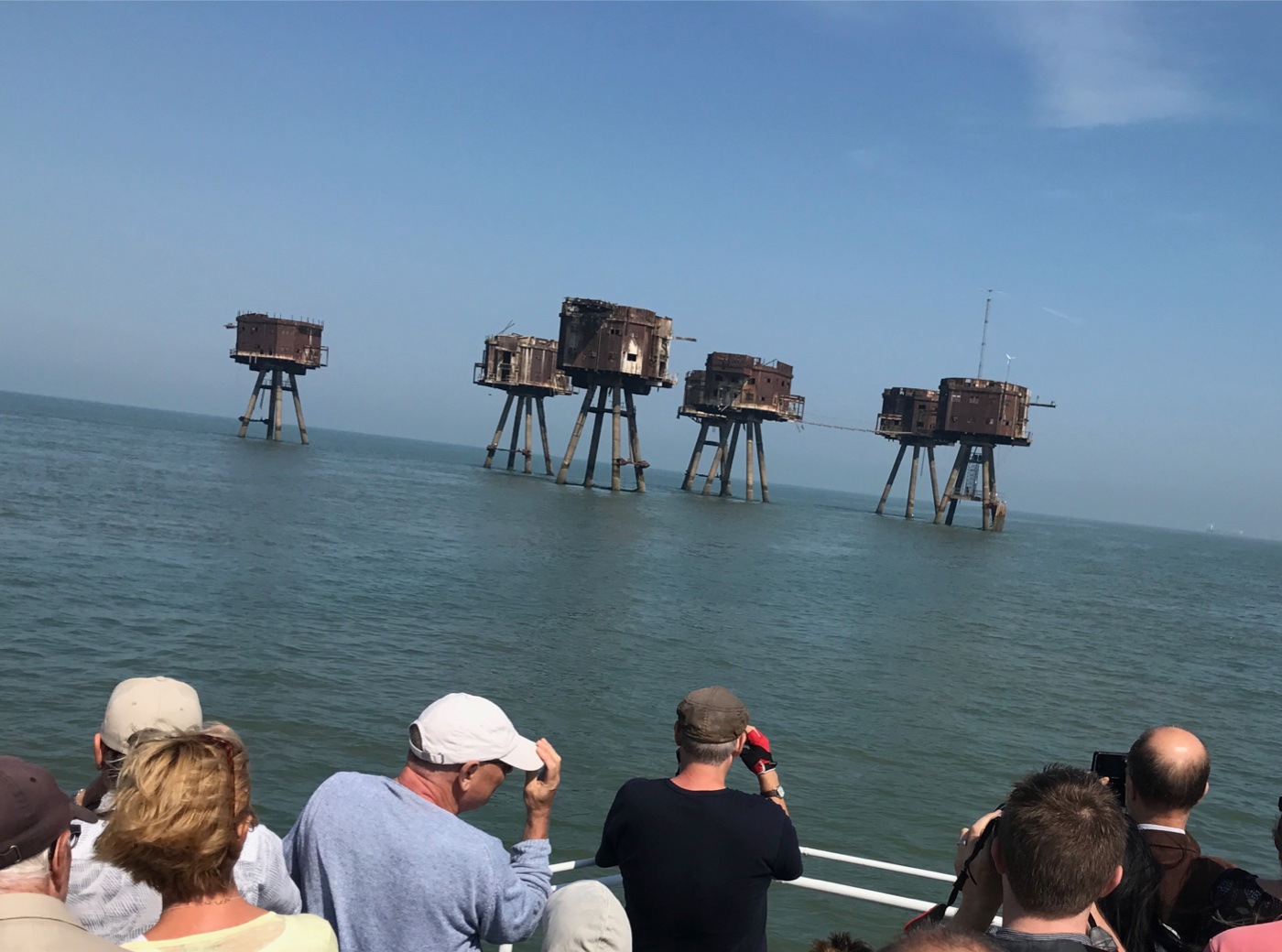 Take a Trip from Rochester Pier to the Eerie World War 2 Maunsel forts , called the Red sand Towers (Via Southend Pier)
These Historic monuments stand in the estuary some 9 miles from Southend and 5 Miles from Whitstable. It will take approximately an Three hours hour to reach the Towers and will pass by the Mulbury Harbour (Pheonix unit) and Shoebury boom before crossing the Shipping channel towards the Isle of Sheppey.
You will get chance to take plenty of photos in and around the towers as our vessel is small enough to pass between and under the structures. (We do not allow anyone to board the structures).
On the return journey we will pass round the SS. Richard Montgomery before returning back to Southend PIer where we will lay alongside for approximately 1 hour before returning back to Rochester.
This tour combines a Southend Day trip and a Red sand Towers tour into one day and saves you 20% when buying both tours together.
Day Timings
0900-0930 Depart Rochester (day depending)
1100 Arrive Southend Pier
1130 Depart Southend Pier
1230 Red Sand Towers
1400 Montgommery Wreck
1430 Arrive at Southend Pier (1 hour Alongside)
1600 Depart Southend
1830 Arrive Rochester
Adults £39.40, Child £31.20, Concessions £56.80, Family £114,
Under 3's Free
Please note that this is a long tour and 9 hours on a boat.
Click the "Book Now" button to see available dates.
IMPORTANT: Please ensure you opt for the day trip extension when booking your tour, otherwise you will be booked on the southend day trip only and not both tours!