Carbon Emissions
In 2021, Jetstream Tours changed their entire fleet over to a new fuel known as Hydrotreated vegetable oil (HVO). The fuel behaves like regular diesel but does not emit the harmful emissions. In some cases, up to a 90% reduction in carbon and greenhouse gases can be seen. We have already seen some benefits and we are certain that you will too!

in 2022 Jetstream has gone even further with Jacob Marley and replaced the 30 year old engines with two new smaller engines that meet the highest legal (Tier III) standards for inland vessels.
The team are now trying to calculate the carbon footprint of our activities and services, and then set meaningful reduction targets to respond to the climate emergency. It is important to us as we see the impacts of more frequent extreme weather on our services.
Awards
In 2021, Jetstream Tours was awarded Silver in the Thames Green Scheme.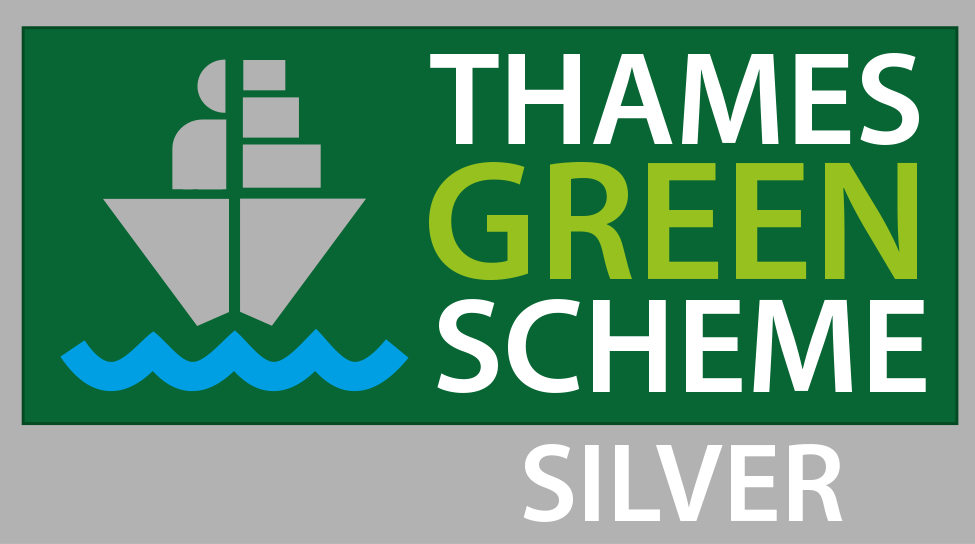 Resources
In 2019 Jetstream Tours was awarded a Plastic Free Busiess in Medway. Using the reusable plastic glasses, we are able to avoid waste and use of disposable items.
Our catering equipment is reusable hard plastic to avoid glass on the vessel and reduce the amount of weight we use.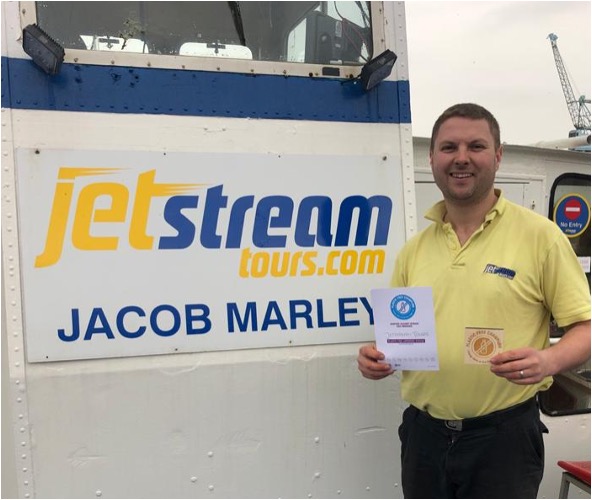 We have been experimenting with how to carry water on board using either glass bottles or cans.
Nature
Richard joined his wife Tanya in founding the Living River Foundation in 2018. The Foundation works to promote estuaries like the Thames and Medway, and the impacts affecting them so that more people understand how to help protect them.
Jetstream Tours hosts Living River Foundation and guest speakers for fish and chip cruises, whcih is designed to get a mix of guest out on the estuary and share some of the knowledge from the work of the foundation and the experts while having a pleasant evening out.
In addition to this the team also run cruises around Sheppy to see the seals and share their biologiy with visitors and bird watching trips have been running since 2021. All the crew are now very knowledgable about the wildlife on the river to help the guests get the most out of their cruise.
The wildlife guide written during lockdown for fundraising by the Foundaiton is also sold on board, along side local artists products. Binoculars are made available for a refundable deposit so that any one on board can spot wildlife and don't have to
Jetstream also help the foundation with the boats they use to minimise the overhead costs.