Gravesend - Tilbury Ferry
Jetstream Tours operates the ferry service on behalf of Kent County and Thurrock Council from:
Gravesend Town Pier ----- Tilbury Landing stage
This service operates 6 days per week (Monday-Saturday) all year round.
During ferry hours a bus service operates from Tilbury Landing stage to Tilbury Town station.
Commuting - Leisure - Shopping - Days out - Cruise Terminal
The ferry is the most cost effective way from getting between Kent and Essex. Try a new route today and see how much time and money you could save!
---
Service information
⚠️Coronavirus service⚠️
During the outbreak pandemic of Coronavirus the ferry will be operating for as long as public transport is permitted to operate.
We are currently operating a normal timetable however we in order to ensure social distancing is practiced we have limited the boat to a maximum passenger capacity of 20 persons. Passengers are requested to use full use of the vessel including all outside spaces.
What are we doing to ensure everyone's safety:
PRIOR TO USING THE FERRY PLEASE ASK YOURSELF IF YOU SHOULD BE TRAVELLING.

We have assessed the boat and reduced passenger numbers to 20 aboard the Thames Swift as we feel we can accomodate this ammount without encroaching into anyone's space.
Please make sure you are observing the 2m social distancing rule.
When waiting for tickets please wait on the front deck before entering the main cabin.

ONLY CASHLESS PAYMENTS ARE NOW ACCEPTED.

We have hand sanitiser available onboard for everyone to use.
We regular clean the ferry and have reduced off peak crossings to assit with this process. All hand rails and surfaces are wiped down.
Bus passes are permitted to be used FOC from 05:40am if anyone wishes to pop to get grogeries at Tesco, Asda or B&M.
FAQ'S
I've just been sent home for displaying symptoms ov COVID-19:
We ask that anyone experiencing any symptoms of Coronavirus/Covid-19 do not use the ferry to return home. Please arrange an alternative transport to help us keep this vital service operating smoothly. We do not want the risk of contaminating the vessel or others.
Will we be running tomorrow?
Government advise is changing daily and so we listen to the broadcast daily. If Public Transport is closed by the government we will close after the last sailing on that day.
We ask that everyone stays up to date on our services through Facebook/Twitter and Website.
What are our busiest sailings, I want to travel when it is quiet?
During this period the vessel is quiet especially during Off-peak times (1005-1630). We have reduced our crossings to hourly but are only seeing on average 1-2 persons per crossing.
Our busiest sailings are 0550 and 0620 from Tilbury and the 1700, 1730 and 1800 from Gravesend. (Average 10-12 persons)
Covid-19 Ferry Timetable
| | |
| --- | --- |
| Departures From Gravesend | Departures From Tilbury |
| 0540 | 0550 |
| 0610 | 0620 |
| 0645* | 0655* |
| 0710 | 0725 |
| 0740 | 0800 |
| 0810 | 0830 |
| 0840 | 0850 |
| 0900 | 0910 |
| 1005 | 1015 |
| | |
| 1100 | 1112 |
| | |
| 1200 | 1212 |
| | |
| 1300 | 1312 |
| | |
| 1400 | 1410 |
| 1505 | 1515 |
| 1530 | 1542 |
| 1600 | 1612 |
| 1630 | 1642 |
| 1700 | 1712 |
| 1730 | 1742 |
| 1800 | 1812 |
| 1830 | 1842 |
| 1900 | 1910 |
| | |
*The 0645/0655 sailings do not operate on Saturdays
No service on Sundays and Public Bank Holidays,
(This includes Christmas Day, Boxing day and New Years Eve)
Peak times
Peak fares apply from 5:40am to 9:15am and 4:15pm to 7:10pm
Saver 10
Our Saver 10 is a ticket that allows a passenger to buy a book of 10 individual trips (either peak or off-peak) in advance of their journey. There is no expiry on this ticket and so you can use this ticket until you have completed your 10th crossing.
English National Concessionary Travel Scheme
If you hold a Kent Thurrock or Medway bus pass you may use this service free of charge at any time.
Other Concessions wishing to travel with an English national concessionary travel pass (E.N.C.T.S) may travel free of charge after 0930. Before this time you will be charged at Child rate.
Please show your pass upon boarding.
Lost tickets
If you have lost your return or saver 10 ticket, replacements are not available. Please ensure you keep your ticket safe or you will be asked to purchase another ticket for your next crossing.
Did you know....
During the month of July 2018, the ferry:
Completed 1293 scheduled crossings.
There were 40 crossings cancelled due to a breakdown on 16th July 2018.
11 sailings departed at more than 90% Capacity.
Prices
| | | |
| --- | --- | --- |
| Ticket Type | Adult | Child |
| Single | £4.00 | £2.00 |
| Peak Return | £5.00 | £2.50 |
| Off-Peak return | £4.00 | £2.50 |
| Saver 10 | £22.00 | £12.00 |
* All Major Credit Cards now accepted onboard
Travelling with children
Child fares apply to children aged 5 to 15 years old

Children under the age of 5 can travel free of charge at all times provided they are accompanied by a fare-paying passenger

No more than 4 children under the age of 5 can accompany each fare-paying passenger.
Accompanied pets
Dogs and other pets may travel on the ferry free of charge. This is subject to the animal being on a lead at all times or in a carry cage.
Accessibility
The Gravesend-Tilbury ferry is a foot and bicycle ferry only.
We are able to cater for most forms of disability scooters however these may not enter the main cabin. We have a small area inside the main cabin for use during incliment weather for a standard sized Wheelchair.
Bicycles are allowed in the main cabin or may remain on the boarding deck.
Sadly we are unable to accept motorcycles of any size.
To the trains
From Landing stage there is the 99 bus which takes you to Tilbury Town.
From Gravesend Town Pier, exit the pier and continue walking straight up the High street to the Gravesend station (appox 10 minute walk)
Parking
Parking is is available at both ferry terminals.
At Gravesend: you can use one of the many council operated pay and display car parks. Day prices are £6.80 at the Horn Yard and Market car park.
Gravesend Terminal Postcode: DA11 0BJ
At Tilbury: parking is available on the landing stage itself. It is free to park however once full, parking can then be difficult.
Tilbury Terminal Postcode: RM18 7NJ
Fog
Alternative Route should the service be suspended due to Fog or breakdowns:
Gravesend to Tilbury-
From Gravesend to Bluewater via Arriva Bus Fastrack B: boarding point – Stop A, Garrick Street, Gravesend
From Bluewater to Lakeside Bus via Ensign Bus Service X80
From Lakeside to Tilbury Town Centre via Ensign Bus Services 66 or 73
Tilbury To Gravesend
From Tilbury Town Centre to Lakeside via Ensign Bus Services 66 or 73
From Lakeside to Greenhithe Station via Ensign Bus Service X80
From Greenhithe Station to Gravesend via Arriva Bus Fastrack B
Buy Tickets Online
Coming soon
Tweets by TilburyFerry
Service updates can be found on our twitter feed above.
For all other enquiries please contact the ferry direct on 07961 892627 (available only after 2nd May 2017)
Jetstream Tours operates the Gravesend-Tilbury ferry under contract to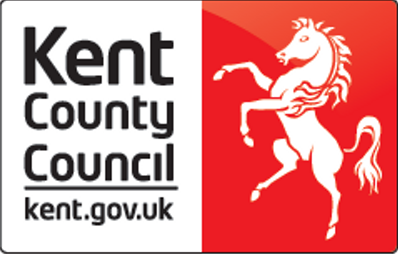 If you have any complaints about the service email us
or please contact Kent County Council here.